Donna McElroy
Donna McElroy
Minimizing Probate By Using a POD and a TOD
Use 'Transfer on Death' Form to Avoid Probate Court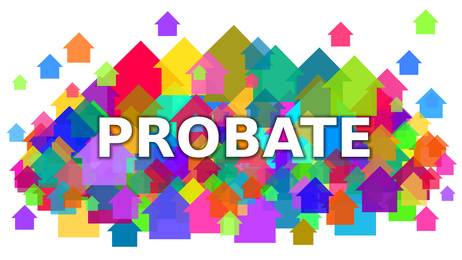 Avoiding probate can be tricky, but you might be able to do it following these three straightforward ways successfully. If you own stock certificates or have a brokerage account, the 'transfer on death' option can be used to avoid probate.
This option is often called the 'Uniform Transfer on Death Securities Resignation.'
You can designate a beneficiary to inherit individual stocks, bonds, and brokerage accounts. The holder of the securities fills out a form, and once signed, the beneficiary will receive the stocks, bonds, any other assets at the death.
The forms are usually available at the county tax auditor's office, and most banks and stock brokerage firms will stock them. This form doesn't mean you're immediately signing over your assets. You maintain 100% ownership. All you are doing is allowing your assets to be reissued to your beneficiary at the time of your death. Transfer on death means just that, at your death, your named beneficiary will assume ownership of the designated assets.
All the beneficiary needs to do is provide proof of identity to receive the reissued assets, a simple and easy process. Generally, a passport, driver's license of voter resignation is proof of identity.
The 'Transfer on Death' option isn't just for securities and bonds but can be used, in some states, for automobiles, boats, and motor homes.
It works the same way: you still own the asset, and the ownership is retitled to your beneficiary at the time of death.
About 30 states allow for this quick and easy asset transfer. Using this system could mean a huge saving in legal expenses as well as prevent a lengthy time delay.
In addition, funds on deposits in banks can also avoid probate; they are called 'Payable On Death' Bank Accounts (POD)
Payable on death bank accounts offer one of the easiest ways to keep money regardless of the sum to avoid probate. You can spend the money change the beneficiary anytime you wish. All that is needed is a simple form, provided by your bank, naming the person you want to inherit the money in the account at your death. As long as you are alive, the person you named to inherit the money in a POD account has no rights to it. The owner of the bank account is in complete control.
Note: These tips are just suggestions and are not intended to be used as legal advice. Like with all important financial decisions, consult a professional for information on any changes in laws and or advice on potential tax implications.
Donna McElroy
Donna McElroy
2955 Ridgelake Dr.
Suite 104
Metairie, Louisiana 70002
donna@fisadvisor.com
(504) 339-8762
Looking For Answers?
Download our Safe Money Guide and learn more about safe retirement options that can help you achieve your retirement goals safely - FREE!